Ch Willowpark Bush Tribute RN HSAs
Ted has been very influential with my dogs, he is the sire of my main brood bitch Pria (Willowpark Whiz Kid).
Ted will be bred back to some of his grand daughters.
His desire to head stock and keep them all together puts him above the average ACD worker in skill set. He also throws very nice types who excel in the show ring.
Ted's temperament rivals his working skills as his forte. Rock solid nerves, non combative and so focused on controlling stock.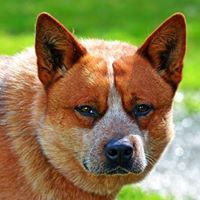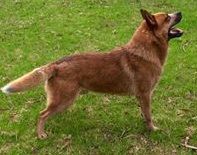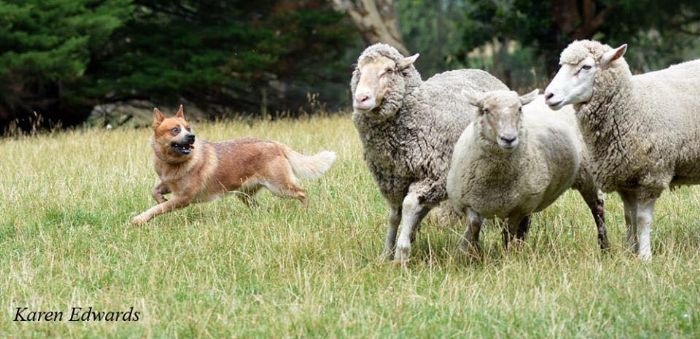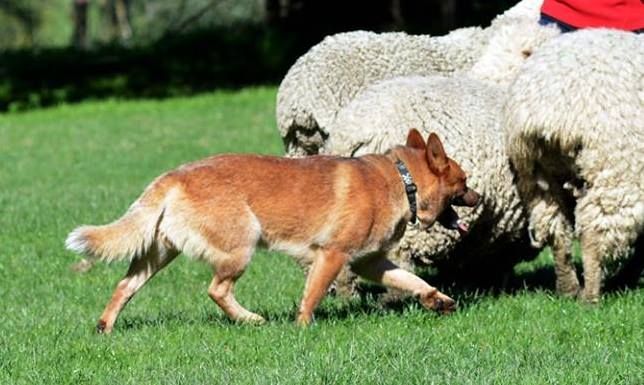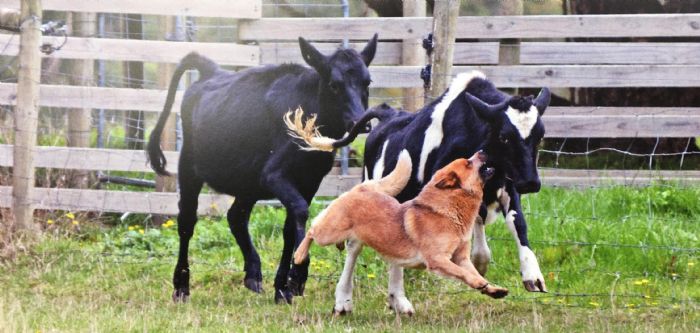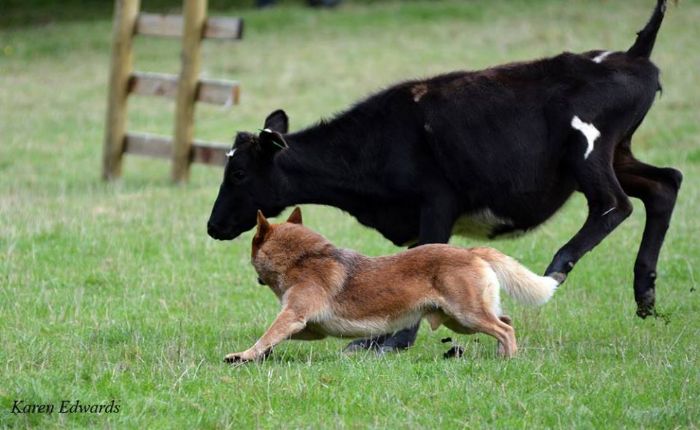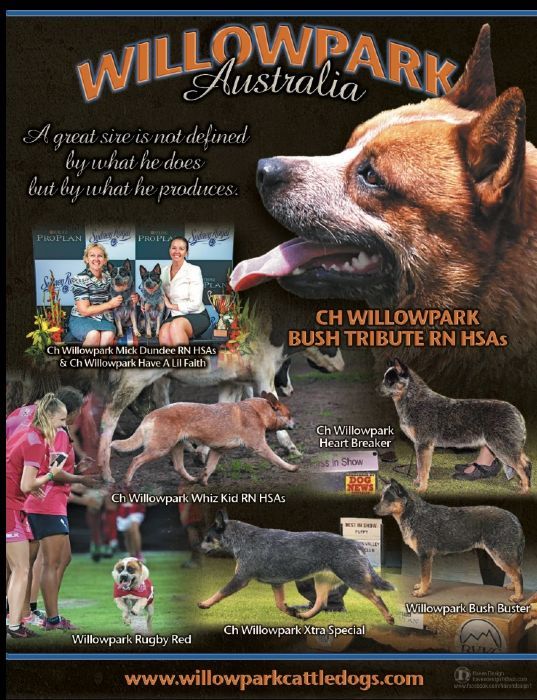 Contact Details
Belinda Carter
Albury, NSW, Australia
Phone : 0438 541302
Email :
[email protected]