A little about the dogs and myself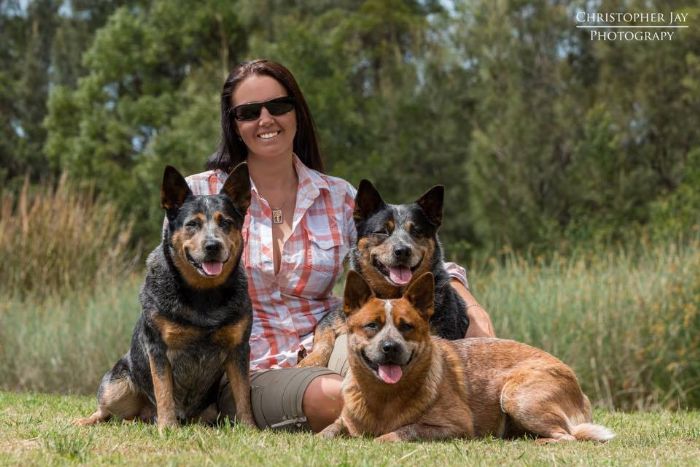 Erudite Kennels has evolved from my absolute love of the Australian Cattle Dog.
My first ACD joined me when I was a teenager and I have had them beside me since. I just love their intelligence and versatility and so handsome as well.
After having rescue ACD's I searched hard for a bloodline which would fulfill my high hopes for performance dogs. My first ACD was a real handful and in my search to understand him better I ended up completing a Zoology degree with a large part consisting of animal behaviour. These dogs have influenced many aspects of my life.
Jake and Gwen. Gwen was completely deaf yet we competed in ANKC agility and jumping. Jake became a therapy dog.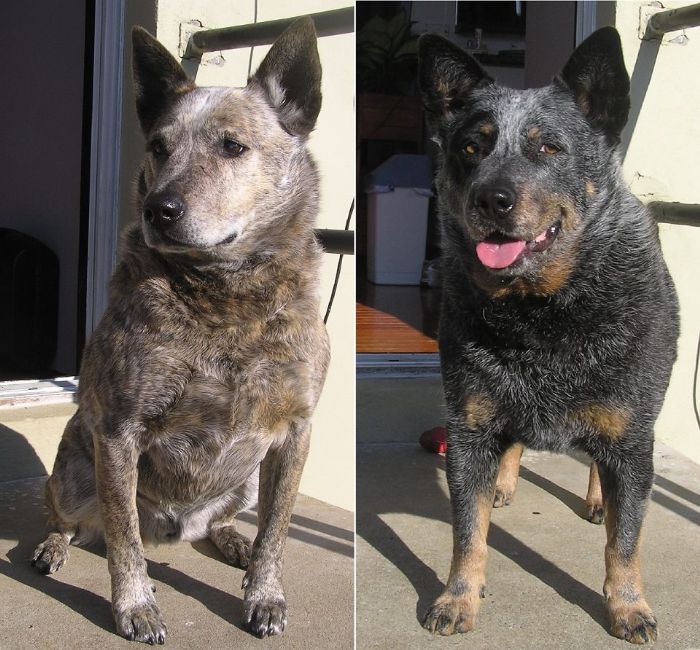 Acknowledging the genetic component of a good dog I fell in love with the Willowpark dogs. Riding trackwork on young thoroughbreds certainly highlighted just how genetic temperament and ability is. I am a registered Stud Book Thoroughbred breeder and always enjoyed researching bloodlines and pedigrees. Combining talent, conformation, temperament and proven crosses.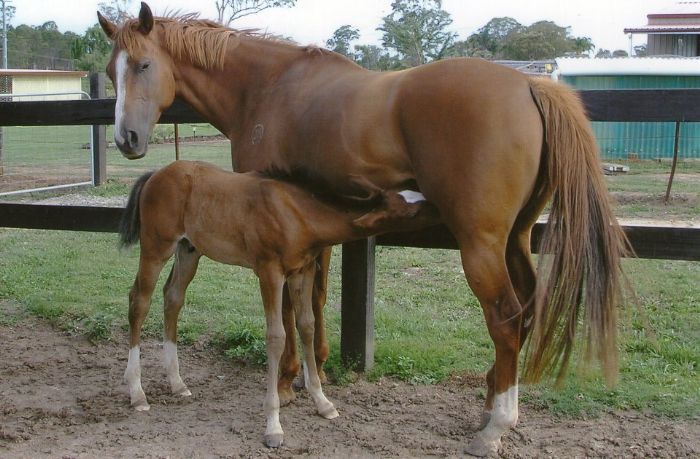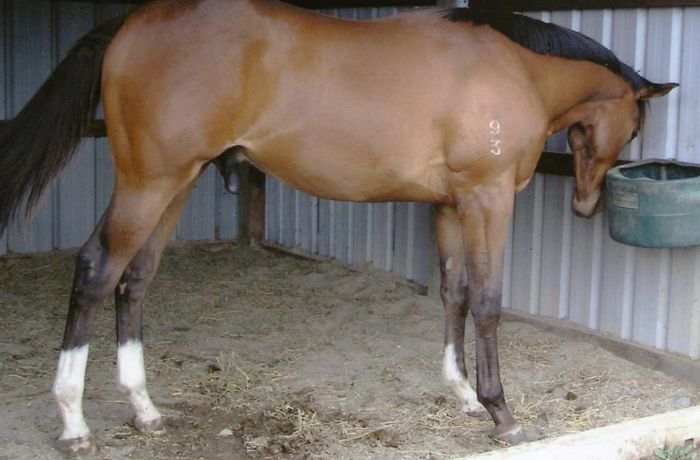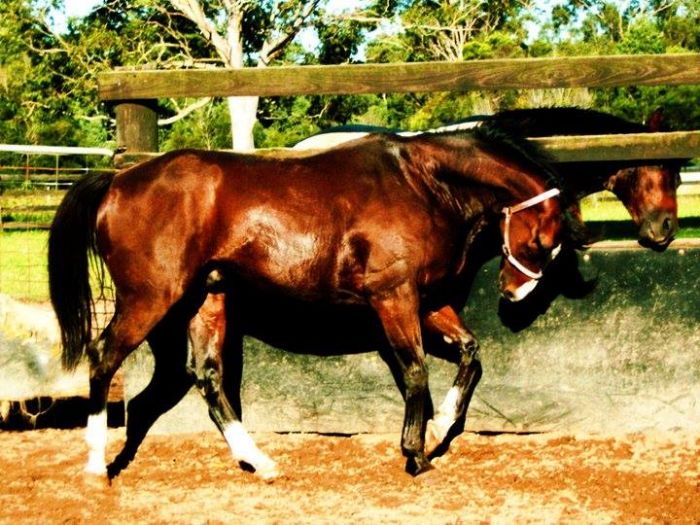 My first pedigree ACD was Tess (Ch Willowpark Inevitablue CD RM JD HSAs HSAd HNAc). She was everything I had hoped for. So intelligent, biddable and could turn her paw at anything. We wandered down to the sheep herding area adjacent to the dog shows.... a few months later she had earned her PT herding title at 7 months old. At that stage I started finding out just how the dogs behind her had been heavily selected for a versatile worker. I would have loved to have met Val Kirk, the breeder of many of the dogs behind mine. She has selected for a dog which would balance and cast. Tess has won the obedience at Brisbane Royal and many High in Trials on cattle.
Rick & Sandra Stapley from Willowpark had become firm friends of mine by this stage and offered me the pick of any pup I wanted. Well the next dog picked me. All reasoning went out the window when this dog decided I was to be his human. Zac (Ch & Neut Ch Willowpark Custom Made CD RM JD HSAd HNAs HNAc) joined me and he has been truly wonderful. A half brother to Tess through their dam Molly (WIllowpark Red Amy RH HT).
Zac has won High in Trials at all breeds herding events on ducks, sheep & cattle. He really has the biggest heart of any dog I've met. Countless wins in obedience & rally obedience, as well as Best Headed in Specialty Show & a Junior in Show. He is also a winner in rally obedience at Sydney Royal.
In this time I also developed a strong association with a young red dog called Ted (Ch Willowpark Bush Tribute RN HSAs). RIck & Sandra offered me a half share in him and we became co owners. Ted has more talent than you could poke a stick at, although his apptitude is more for work outside the trial arena. He would be in heaven to drove cattle all day, every day. Ted displayed a very intense desire to round up and gather sheep & cattle (as well as the neighbours pigs!), he is quite obsessive compulsive about keeping everyone together. He is very comfortable turning stock at the head.
By this stage I'd become very hooked on training the dogs in herding and started spending many nights googling talented dogs in the breed. I found a lovely dog in America who had some instincts I wanted to add to mine. I wanted to use him over a Ted daughter. Tess & Zac were proving so biddable and great trial dogs that the idea of a Ted x Molly daughter really appealed to me. This led me to Pria (Ch Willowpark Whiz Kid RN HSAs), picked at birth she has lived up to every expectation. Runner Up in Groups as a puppy, Puppy of Breed at Sydney Royal, and herding titles as a youngster she has been the perfect bitch to mate to the American dog Vin (Spaders Vintage Vaquero HSAsc).
The blend of eye from Molly, balance and gather from Ted and the natural distance and square flanks of Vin has proved so exciting. This mating produced Kelly, CJ, Esme & Holly (with the 5th girl going to a lovely pet home). The journey is just beginning with these girls. Kelly, CJ & Esme in herding trials and Holly in IPO.
The future is exciting with Tess and Ted daughter Skye and more Pria pups by another talented herding sire Rowdy (Kylies Good Onya Rowdy) - line bred on one of the most successful bitches ever in America - Dual Champion, Working Trial Champion, Herding Trial Champion, International Show Champion, Versatile Champion Kylies Erika Shurcan Shine.
Contact Details
Belinda Carter
Deniliquin, NSW, Australia
Phone : 0438 541302
Email :
[email protected]